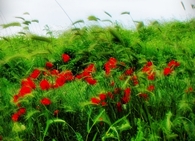 Is money the only core Value Factor today?
Is Emotional Intelligence part of your professionalism?
Have you anchored cornerstones like Care, Empathy and Emotional Intelligence in your organisation?
News: "About Value Management and More"
Interview in Russian in the Belarussian Magazine "Sekrety Upravlenya Personalum"
by Journalist Valerij Kichkayev
Download PDF (368 KB)
Disclaimer: The seminars and workshops
support projects helping single mothers from
Eastern Europe harassed by
terrorising alcoholics in relationships.